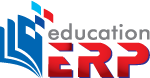 To speed up with the present goal of ICT, time saving networking and worldwide digital trend, a wise and visionary entrepreneur and/ or manager need to adopt with the same pace. This automated Education ERP is a blessing to those kind of smart leaders who run any educational organization and dream to secure position in the business field, desire to grab future opportunities and determined to save huge time and other resources caused by manual management. This lucrative, customizable Education ERP software can be handled by anyone with basic IT knowledge. It can be execute work of a company related Student Management Information System (Admission, Registration, Examination, Result Publication (SMS), Teacher Evaluation), Library Management, Students Accounts, Counseling, Course Management, HRM (PMIS, Attendance, Leave, Payroll, Appraisal), Employee Time Tracking System, Financial Accounting and many more!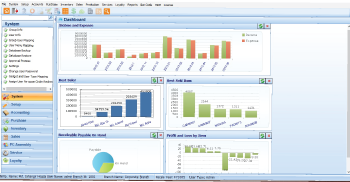 Features of the product:
Student Management Information System(Admission, Registration, Examination, Result Publication (SMS), Teacher Evaluation, Students Accounts,Counseling, Course Management)
Service and Return Material Authorization Management.
Library Management System
HRM System(PMIS, Attendance, Leave, Payroll, Appraisal)
Employee Time Tracking System
Financial Accounting System
Procurement and Inventory Management System
Highlights:
Reduce Expense of the organization
Manage whole HR in a proper way
Smooth operation of University etc.
Benefits of the product:
Customizable for any Educational Institution
Notification through E – mail and SMS
Integrated within Academic, Administrative and Financial Module
Reduce operating cost
Able to perform as SAAS
Representative Client:
Daffodil International University
Hurdco International School
State Medical Faculty of Bangladesh
DIS
BSDI (Bangladesh Skill Development Institute)
DIIT
DIPTI
Number of installation/ Clients: 08
Target Industry: Any Educational Organization
Daffodil Computers Limited:
Daffodil Computers Ltd. is public listed and ISO 9001 – 2000 certified most prominent, experienced and trusted ICT conglomerate of the country. DCL have made an indelible mark in the ICT field and curved a nice for itself through consistently and constantly spanning ICT products and services by investing in Research Development.

Daffodil Software Ltd. being a part of the Daffodil is developing reliable and scalable commercial off-the-shelf software for Bank, Manufacturing and Non Manufacturing Company, Trading and Non Trading Company, Garments, Education Sector, Hospital, Pharmacy and Telecommunication sectors. International Software Quality Testing Board (ISTQB) certified testers are working to ensure the quality of our Software.