Establishment Year:1997
Daffodil Institute of IT (DIIT) is the oldest education concern of Daffodil Education Network and takes the pride of being the leading ICT training and internationally recognized academic institute in Bangladesh. DIIT is consistently rated among the best institutes in Bangladesh for its students' excellent track record in national and international examinations. DIIT has established affiliation with many national and international awarding boards, institutes/universities in order to offer international standard quality education for the students in Bangladesh. DIIT offers a lot of dynamic programs, short courses, diploma courses, certificate programs, pre university programs, and undergraduate programs etc. DIIT has its campus in Dhanmondi, Kalabagan, Panthapath, Uttara and Chittagong, all of which are fully functioning with full prestige of the institution.
The best achievement of DIIT is its students' success rates in job market who are engaged in a lot of the reputed organizations at home and abroad. Also it is internationally recognized and is consistently awarded as the "Best Partner" of NCC Education UK. DIIT has achieved the most prestigious "Academic Excellence Award" for two times among its 45 countries and in 350 centers for its student's outstanding performance in the Global Exams. Already 2000+ DIIT students have successfully transferred their credits to the well-known universities throughout the world for their higher studies.
Also, DIIT students are constantly holding excellent success record and getting placed among the top resulted students in the final exams countrywide under National University, Bangladesh. Inspired by the success ratio of its students in other National and International curriculum, recently DIIT has started Bangladesh Technical Education Board provided Diploma in Engineering Programs to contribute in developing Technically Skilled Manpower for the country. Also DIIT Chittagong is amongst the few selected institute where World Bank is funding for supporting their studies through its Skills and Training Enhancement Project (STEP) under Directorate of Technical Education (DTE).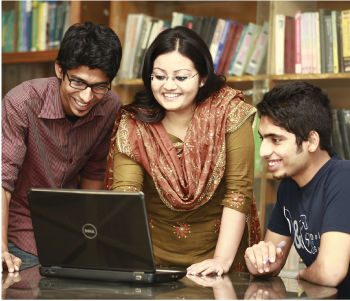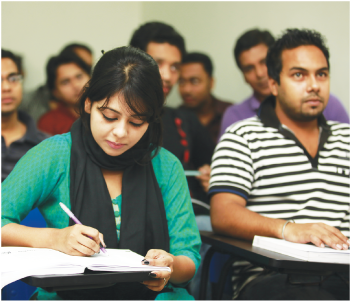 Features:
Not a single graduate from DIIT is unemployed yet
Best Partner Award in the year 2003 by NCC Education UK
Academic Excellence Award in the year 2005, 2007 by NCC Education UK
Our student got placed in the 1st, 5th, 10th position among all University College under National University Bangladesh
15 Years Partnership Award in the year 2012 by NCC Education UK
Corporate Training Program with ILO, World Bank, WHO, BRTA, Grameen Phone, Bangladesh Air Force, Bangladesh Service Commission and many others
IDB-BISEW Scholarship Program-Largest Training Service Provider

NCC Education UK
1st Year -International Foundation Year (IFY)
2nd Year- Level 4 Diploma in Computing (L4DC)
3rd Year- Level 5 Diploma in Computing (L5DC)
Final Year – B.Sc (Hons) in Business Information Technology Under University of Greenwich.
National University Program
B.Sc (Hons) in CSE
Bachelor in Business Administration (BBA)
Professional Diploma
Diploma in Hardware & Network Engineering.
Diploma in Software Engineering.
Diploma in Web & e-Commerce Engineering.
Diploma in 3D Animation & Visual F/x Engineering.
Certified Outsourcing Professional
BTEB Affiliated Program
Diploma in Computer Engineering.
Diploma in Electrical Engineering.
Diploma in Civil Engineering.
Diploma in Architecture Engineering.
Link & Partnership:






Address
Panthapath: 19/1, Panthapath, Dhaka-1205
Uttara: Hs: 13, Rd: 7/D, Sector-9, Uttara
Kalabagan: 64/6, 64/4, 64/3 Lake Circus Kalabagan
Chittagong: 308/463 Bepari Para,
Agrabad Access Road Chittagong
Contact No:
Tel: +8802- 9117205, 8959826, 9134695, 8158126
Cell: +8801713493163, 01713493267,
01713493262, 01713493286, 01713493269
Email: info@diit.info
Website: www.diit.info