Admission.ac, established in 2013, is an international education specialist, facilitating worldwide admission & International Relations managed by a team of professionals with a combined experience of 30+ years in the Education Industry. It acts as a hub to connect the globally recognized educational institutions in different parts of the world. The mission of Admission.ac is to make available world class education information to all students, and also help them to find the best career option for a bright future. Currently Admissiion.ac is connected with 1000+ universities in different parts of the world.We are on a mission to provide Quality Education (United Nations SDG #4) to students all across the globe. We believe that- Quality Education Should be a Right, Not a Privilege.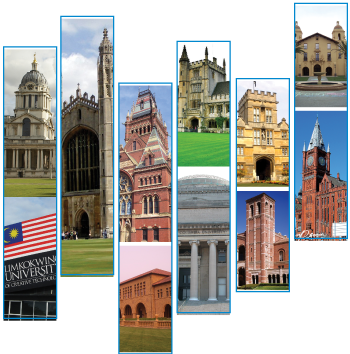 Services for Educational Institute:
# International Admission:Student Recruitment & Outsourcing the admissions Process
# Marketing: Analyzing Market Intelligence, Customized Marketing Campaigns & Events
# International Relations: Transnational Academic Partnership Development & collaboration agreement between universities
Services for Student:
# Education and Career Counseling:Course, Country, University Selection & Career Mapping
# Admission and Visa Processing:Documentation, Application, Training & Appeal Process in case of visa refusal
# Language Proficiency Enrich Programs :IELTS, TOEFL, GRE & Duolingo Training Courses & Testing Centre
# International Skill Development Programs: We have different online / offline courses & training to develop soft skills of students so that they can easily adapt to the competitive world of higher study abroad.

Contact Address:
Corporate office of Daffodil Family,
102/1, Shukrabad, Mirpur Road,
Dhanmondi, Dhaka -1205, Bangladesh
Phone: +8802 48120691, +8802 48111428
Fax No: 088-02-8152105
E-mail: info@admission.ac
Web: www.admission.ac