Daffodil International University (DIU) a leading private university in Bangladesh was founded on January 24, 2002 with a vision to impart quality education to produce quality graduates who will be able to stand out among others nationally and globally. Recognized in independent government assessments as one of the top graded universities in Bangladesh, DIU today combines state-of-the-art facilities and a dynamic approach to teaching and research with its proud heritage of service and achievement.
The prime objective of DIU is to create leaders in the fields of industry and commerce, science and technology, arts, as well as all other disciplines of life. We aim to raise a generation of worthy citizens in order to create a productive workforce to lead our nation out of vicious cycle of poverty. Moreover, DIU has taken the mammoth responsibility of cultivating, nurturing and mentoring the youth to turn them not only into good and ethical human beings but also in to entrepreneurs who will be able to contribute to Gross Domestic Production (GDP) of Bangladesh by generating employment. DIU has established its stunning permanent campus in Ashulia of Bangladesh covering a wide area of (100+) acres of land which is now fully functional and is gradually moving towards completing its Master Plan that includes many attractive facilities for its students. DIU is also striving to establish itself as a complete Digital University, equipping its students and teachers with the latest technology and providing ICT support. To make its students effective for the global market is the goal of DIU.
Daffodil International University is internationally collaborated with 23 countries. Students from 11 countries around the world are studying here. The university has academic linkage with 41 Universities outside Bangladesh.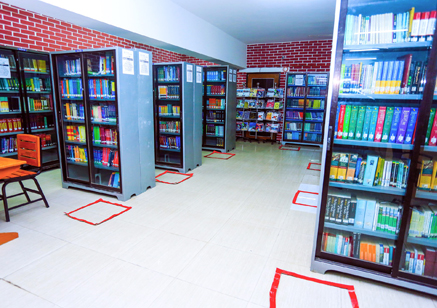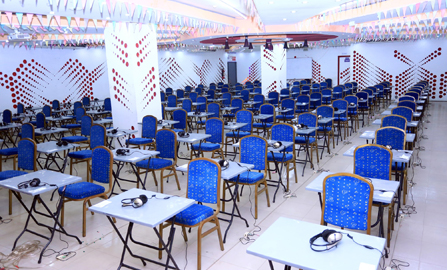 Programs:
At present, the University runs seventeen (17) departments under five (5) Faculties which are
1. Faculty of Science & Information Technology
2. Faculty of Business & Economics
3. Faculty of Humanities & Social Sciences
4. Faculty of Allied Health Sciences
5. Faculty of Engineering.
Departments (Undergraduate):
1. Computer Science & Engineering
2. Electrical & Electronic Engineering
3. Electronics & Telecommunication Engineering
4. Software Engineering
5. Computing & Information System
6. Computer Science
7. Textile Engineering
8. Real Estate
9. B. Com (Hons)
10.Business Administration
11.English
12.Law
13.Journalism & Mass Communication
14.Pharmacy
15.Nutrition & Food Engineering
16.Environmental Science & Disaster Management
17.Multimedia Technology & Creative Arts
18.Tourism and Hospitality Management
19.Architecture
20.Civil Engineering
21.Entrepreneurship Development
Institute/Unit under DIU
1. Human Resource Development Institute (HRDI)
2. Daffodil Institute of Languages (DIL)
3. Enterprise Competitive Institute (ECI)
4. Career Development Centre (CDC)
5. Daffodil Business Incubator (DBI)
6. Research Centre
Contact Person:
Professor Dr. M. Lutfar Rahman
Vice-Chancellor
vc@daffodilvarsity.edu.bd
---
Professor Dr. Engr. A. K. M. Fazlul Hoque
Registrar
registrar@daffodilvarsity.edu.bd
DIU Campus :
Daffodil International University Daffodil Road Ashulia, Savar, Dhaka E-mail: info@daffodilvarsity.edu.bd
Phone: +88 48111639, 48111670, 9128705, 9132634
Fax: 88-02-9131947
DIU Campus :
Daffodil International University
Daffodil Road
Ashulia, Savar, Dhaka E-mail: info@daffodilvarsity.edu.bd
Phone: +88 48111639, 48111670, 9128705, 9132634
Fax: 88-02-9131947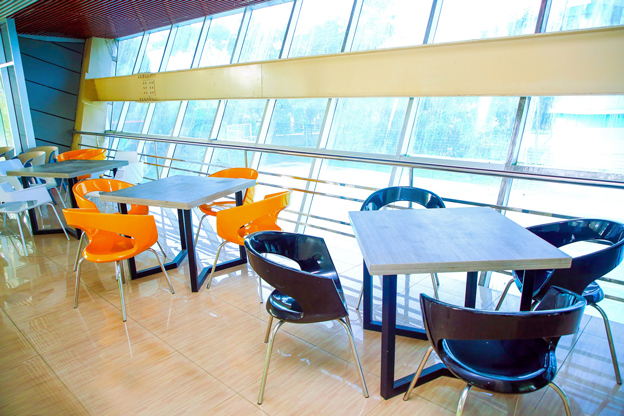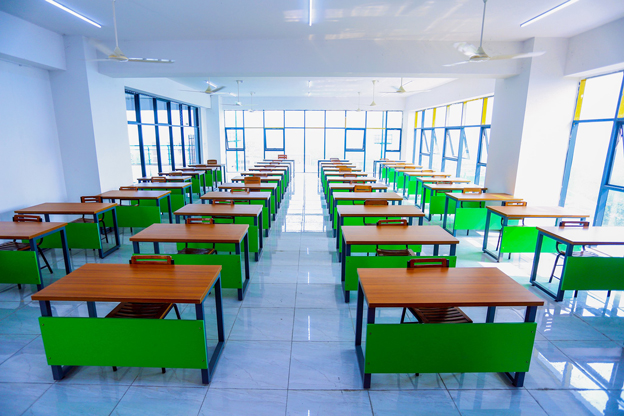 Key Features:
Library: Three libraries (a six-storied Library building at Main Campus, one at Uttara campus and the other one is in Ashulia Campus) with large number of books, journals, magazines, reference books, research papers both online and hardcopy.
Laboratories: There are 50 fully equipped laboratories in DIU.
Hostels: Two permanent female hostels: one is at Dhanmondi & another one at Uttara. It has three male hostels also.
Transport: DIU has a large transport pool, which is used by faculty, officials and students.
Gymnasium:The gym has all necessary modern fitness equipment.
A Pledge of a Digital University: DIU is the first complete digital university in Bangladesh for technology-based education and operation with such facilities as computer labs, education ERP and WIFI on campus.
Others: International Standard Auditorium, Media Lab, indoor games, two canteens and many more.
Memberships
1. International Association of Universities (IAU)
2. International Association of University Presidents (IAUP)
3.Asian University Presidents Forum (AUPF)
4. Institute of International Education (IIE)
5. United Nations Academic Impact (UNAI)
6. Eurasian Silk Road Universities Consortium (ESRUC)
7. Institute of Electrical and Electronics Engineers (IEEE)
8. American Chamber of Commerce & Industry
9. International Software Testing Qualifications Board (ISTQB)
10.Association of Training Institutions for Foreign Trade in Asia and the Pacific (ATIFTAP)
11.Council of Economic Advisers (CEA)
12.Turkey-Bangladesh Chamber of Commerce & Industry
13.American Library Association (ALA)