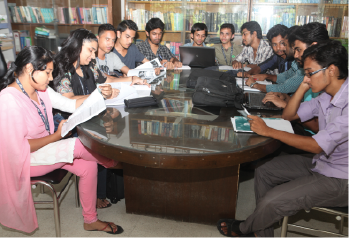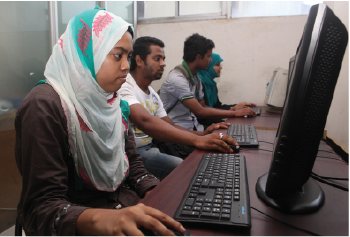 Year of Establishment: 2003
The development of a dynamic accounting profession is a key component of the economic and business development effort. Therefore, the demand for qualified accounting professionals are always growing and Premier International College (PIC) has been set up to meet the demands.

From the beginning, Premier International College has been working to full fill the demand of Professional Accountants. In Premier International College we have set our ethical culture and framework by considering this as an important objective. As a result, Premier International College strives to provide a distinctive learning environment that actively engages students, faculty and the business community in developing knowledge and skills relevant to success in a complex global economy.
Facilities
PIC has been maintaining a firm commitment to provide the state of the art IT facilities to its students since its inception which includes the followings
Efficient, Expert, Experienced Faculty Members;
Standard Faculty Ratio;
Electrical
Fully air-conditioned class-rooms and Computer Lab for all day long browsing;
Education consultancy and processing;
Latest computer based Exam practice software;
PIC commits 100% job assurance.
Backward & Forward linkage;
Central library which provides a rich collection of books, journals, CDs, articles etc;
Politics free environment;
Services:
Career Counseling & workshop: PIC provides career counseling and career oriented workshop for betterment of students.
Academic Counseling: Each faculty member is required to provide additional academic assistance and guidance outside the classroom
PER Support: PIC provides PER support for the professional level students.
Placement Cell: Provides support and information to the graduating students for employment opportunities and networking.
Scholarship Program: Full or partial tuition waiver is granted on the basis of academic excellence and extra-curricular activities.
Registration: PIC provides registration support for ACCA's admission entry and exam registration.
Foreign Currency payment: PIC provides foreign currency payment support for the smooth progress of ACCA life.
Programs:
BSc. (Hons) in Applied Accounting
Foundation Diploma (FD)/FIA
CAT
ACCA
Bar-at-Law
CIMA
Contact Info:
Mohammed Shakhawat Hossain
Director
E-mail: director@premier-edu.info
---
Address: 64/4, Lack Circus, Kalabagan, Dhaka-1205,
Phone: +88 02 8158126, +88 02 9143261 Cell No: 01713493160,
Fax: +880-2-8116103,
E-mail:
enquiry@premier-edu.info
Web: www.premier-edu.info